Enterprises of all types and sizes – public, commercial or nonprofit – must constantly maximize their digital assets to thrive in a competitive market. Digital transformation allows businesses to fully understand the customer experience, accelerate the delivery of value, leverage their data to better serve customers and monetize its value in the process.
Product Management
A Product Management Approach can improve your organization's ability to deliver customer value quickly and seamlessly and to overcome common challenges that hold back digital transformation efforts by:
Breaking down organizational silos to create a unified Product Mindset.

Creating a culture of collaboration and change that encourages innovation and creativity.

Focusing on the customer from the earliest stages of planning through the product delivery process.
How to Use Product Management to Drive Digital Transformation illustrates how using Product Management and an open and collaborative culture can help you streamline your end-to-end product development and implementation processes, fully leverage your digital assets and deliver maximum value to your customers.
Author: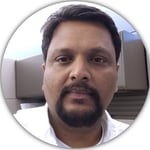 Anant Dhavale
Anant Dhavale is an experienced, industry leading Techno-Business Consultant. He has helped some of world's largest Fortune 500 companies optimize their Processes, Products and Business Ecosystems. He specializes in Product Management, Business Architecture and Business Value Acceleration and frequently publishes thought leadership articles, whitepapers and case studies on key topics and latest trends affecting the industry.