OnDemand Webinar:
How to Accelerate Agile - Culture & Mindset


Part 2: Culture & Mindset
When an organization makes the conscious decision to go Agile, it faces a lot of challenges. One of the biggest obstacles is the resistance to change company culture and employee mindset, especially early on. Failing to getting everyone on board can result in failed projects, wasted time and lost money.
Join us for a discussion on shifting Culture and Mindset to best support Agile, including the challenges companies often face and how to overcome them by changing the hearts and minds of your team that is resisting change.
About the How to Accelerate Agile Series:
Your organization has gone Agile. You've invested a significant amount of time, effort and money on training and implementation – but you are not seeing the ROI you expected. Why?
Our How to Accelerate Agile webinar 3-part series will cover the biggest strategic and tactical roadblocks to achieving the ROI you want, including: Agile Ceremonies, Culture & Mindset and Organizational Silos.

Speakers: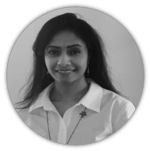 Bhavani Krishnan, Agile Expert
Change begins with the heart of the individual and ripples through the collective mindset of the organization - Bhavani understands this well, amongst a Agile coaching population focused so heavily on frameworks and tactics, which always challenge the intellect. Bhavani surfaces and resolves the fear that underlies change by seeking all perspectives and striving for a renewed connection between people in a way that naturally supports Adaptive thinking. She is a consummate professional who has demonstrated Agile coaching successes all the way to the most senior executive level. At the same time, she remains an avid, life-long learner and a willing and accomplished collaborator and servant leader. She strives to create a healthy balance between provocative and practical. Bhavani holds an alphabet soup of certifications: ICP, ICP ATF, SPC 4.0, CSM and PMI ACP.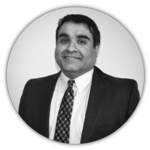 Mason Chaudhry
Mason Chaudhry is xScion's COO. In his role, Mason has led the development of xScion's Agile Adoption Maturity Model (AAMM) which is designed to help organizations tackle the complexities of adopting, scaling and improving Agile practices across an enterprise. Mason has over a decade of expertise helping organizations leverage best practices in development, management and delivery of projects and products. Mason has been a practitioner, leader, and coach in both the commercial and Federal space. Mason's certifications includes PMI, ITIL, CMMI, SAFe and ISO training.
---
Click the video above to watch the webinar.
Subscribe to our YouTube Channel for more industry insights from xScion.