OnDemand Webinar
Empower Your Now-Remote Teams:
Maximize Agility, Velocity & Collaboration
Watch the on-demand discussion with our experts to learn the Executive, Technology and Organizational perspectives on how your organization can best shift to support a 100% remote working ecosystem.

You'll learn how to:
Tactically ensure your teams are set up successfully
Keep your corporate culture and promote collaboration remotely
Maintain and increase your productivity velocity
Speakers: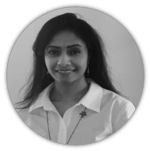 Bhavani Krishnan, Agile Expert
Change begins with the heart of the individual and ripples through the collective mindset of the organization - Bhavani understands this well, amongst a Agile coaching population focused so heavily on frameworks and tactics, which always challenge the intellect. Bhavani surfaces and resolves the fear that underlies change by seeking all perspectives and striving for a renewed connection between people in a way that naturally supports Adaptive thinking. She is a consummate professional who has demonstrated Agile coaching successes all the way to the most senior executive level. At the same time, she remains an avid, life-long learner and a willing and accomplished collaborator and servant leader. She strives to create a healthy balance between provocative and practical. Bhavani holds an alphabet soup of certifications: ICP, ICP ATF, SPC 4.0, CSM and PMI ACP.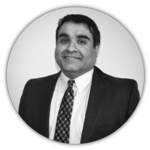 Mason Chaudhry
Mason Chaudhry is xScion's Chief Transformation Officer. In his role, Mason has led the development of xScion's Agile Adoption Maturity Model (AAMM) which is designed to help organizations tackle the complexities of adopting, scaling and improving Agile practices across an enterprise. Mason has over a decade of expertise helping organizations leverage best practices in development, management and delivery of projects and products. Mason has been a practitioner, leader, and coach in both the commercial and Federal space. Mason's certifications includes PMI, ITIL, CMMI, SAFe and ISO training.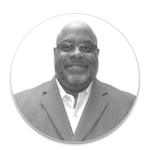 Keith Braddock
Keith Braddock a seasoned, strategic focused leader with over 26 years of experience in business and IT consulting with Fortune 1000 companies. Keith is highly successful at evaluating solutions across multiple divisions and ensuring feasibility, while eliminating negative impacts. Keith is a strong leader and fiscal manager with a background in international processes and standards. He excels at developing and driving corporate strategy to meet planned objectives, creating and managing teams to support company goals, facilitating a problem-solving environment to address issues, leading and coaching others to achieve their full potential, and growing market share and bottom-line revenue.
---
Click the video above to watch the webinar.
Subscribe to our YouTube Channel for more industry insights from xScion.