Many organizations invest in hours of Agile training for their teams but don't see the desired return on their investments. Transformations become stalled when teams gain new skills but struggle to consistently apply their knowledge upon returning to an evolving Agile environment. For many teams, Agile training alone does not equate to a successful Agile Transformation.
xScion's Agile Practice Lead, Jennifer Romero-Greene, and Agile Coach, Lyndsay Letellier, discuss how organizations can overcome common obstacles teams face upon returning to the workplace by taking a Train to Sustain™ approach to Agile training. In this webinar you'll learn tactical solutions to help your teams:
Retain Agile skills with hands-on learning

Apply Agile frameworks to your unique work environment

Gain leadership buy-in at all levels
About the Speakers:


Jennifer Romero-Greene, Agile Practice Lead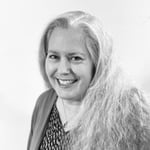 As Agile Practice Lead, Jennifer Romero-Greene ensures clients' Agile Transformation journeys provide lasting value. Jennifer strives to help clients embrace an Agile Mindset and continuous learning culture that becomes central to their organization's DNA. Jennifer brings over 20 years of experience consulting and educating in both traditional and Agile Project Management across business and academia. She has led projects as an IT Project Manager, IT Project Management Office (PMO) Director and Technical Team Lead and is a skilled communicator who connects with everyone from the practitioner level to the C-suite.
Lyndsay Letellier, Agile Coach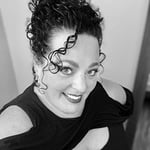 Lyndsay is an experienced Program and Product Management leader that believes in employing the right tools with an enabled and trusted team to solve complex business challenges. She has over 20 years Project Management and consulting experience in both Agile and Operational Program Management all over the world. She feels that great delivery starts with great teams and has led two Program teams to create award winning solutions. She strives to create an environment where the development team can thrive to reach goals once thought unobtainable. An accomplished trainer, she works with teams to gain the skills they need to succeed in any workplace.


---

Click the video above to watch the webinar.
Subscribe to our YouTube Channel for more industry insights from xScion.