Optimize Agile Training
Step 2: Apply Practical Learning


During an Agile Transformation, there's a familiar challenge organizations face when training teams. Leadership invests in off-site training to get teams certified in a chosen methodology, but teams hit a roadblock when they return to work and put their training into practice.
According to the National Training Laboratories Learning Pyramid, most learning takes place through hands-on, in-practice learning. To help teams sustain their Agile training, it is important that they quickly put new Agile concepts into practice after training by applying Agile skills to their unique work environment in order to realize value and ensure success.
Download the infographic and learn how to:
Reinforce learning with practical application
Optimize training through Agile Coaches
Transfer knowledge for continuous improvement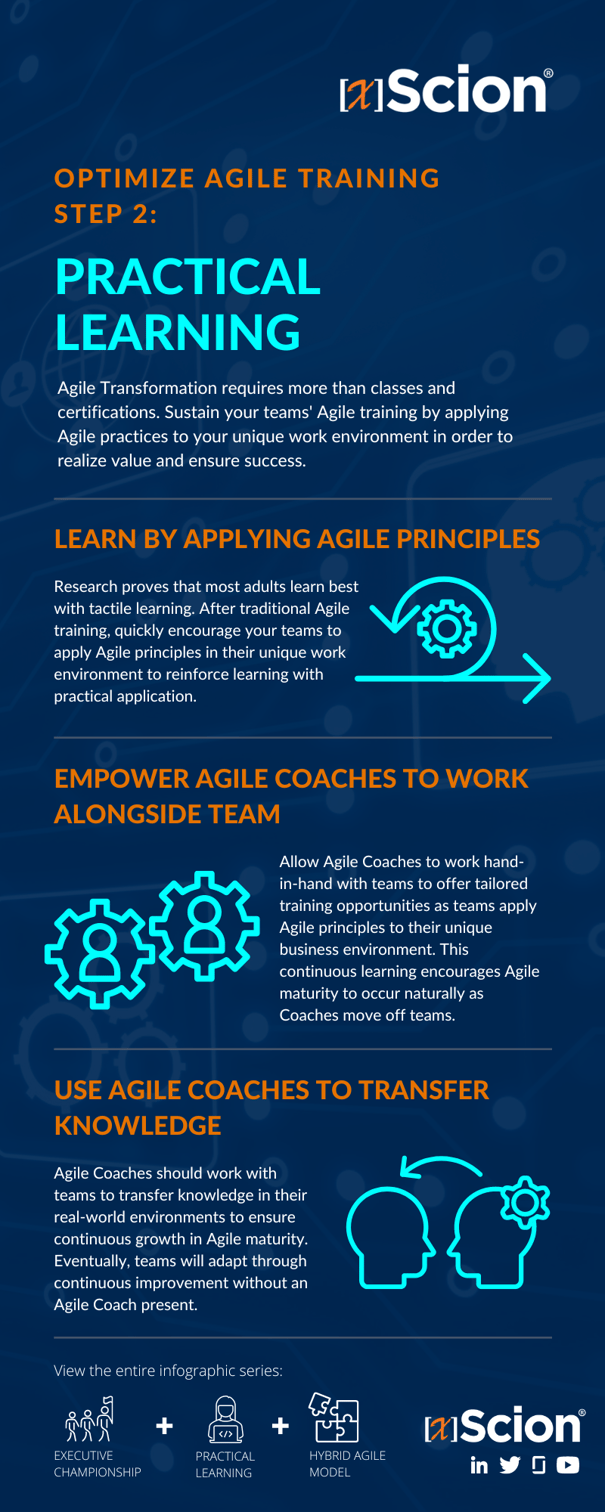 About the Series:
Many organizations invest in hours of Agile training for their teams but don't see the desired return on their investments. Transformations often become stalled when teams gain new skills but struggle to consistently apply their knowledge upon returning to an evolving Agile business environment. For many teams, Agile training alone does not equate to a successful Agile Transformation.
Our three-part infographic series provides tactical solutions to overcome common challenges teams face upon returning to the workplace after Agile training.