Become a Product-centric Organization Series
Step 2: Create a Culture of Change
Product-centric organizations are successfully adopting Agile to increase collaboration, speed and value – yet effectively scaling Agile is a huge challenge.
According to the Digital AI State of Agile Report, the highest ranked challenges to adopting and scaling Agile include organizational resistance to change, inadequate management support and sponsorship and culture at odds with Agile values.
Transforming into an Agile culture cannot be mandated – but leaders and change champions can model and influence the culture to achieve desired results.
Download the infographic and learn how to:
Empower Your Culture

Utilize decision-making frameworks

Leverage Change Management models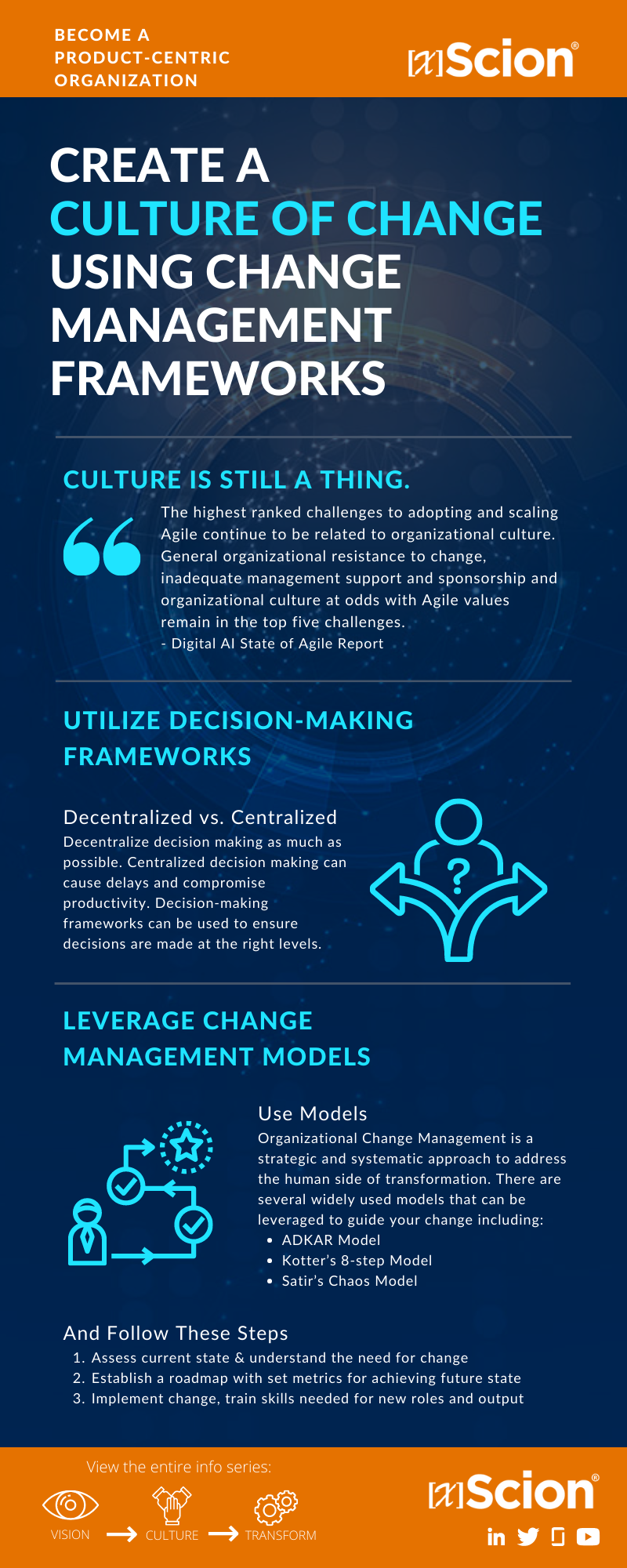 About the Series:
Many organizations are spending significant time and resources making the shift from traditional Product Management to Product journeys driven by a laser focus on their customers. This Product-centric shift brings great return on investment by creating more seamless and collaborative enterprises that leverage Agile and Cloud to deliver faster value to their customers.
Our three-step infographic series provides real-world tips to overcome common challenges faced along the Product journey.
Step 1: Vision - Learn how to establish and communicate a clear vision across all levels

Step 2: Create a Culture of Change - Understand how Change Management frameworks help create a culture of change

Step 3: Transform - Assess the intersection of the people, processes and technology that impacts new ways of working, including Agile and Cloud technologies.