Become a Product-centric Organization Series
Step 3: Transform Your People, Process & Technology
A final step in ensuring your transformation to a Product-centric organization is successful is to assess your People, Process and Technology.
After a clear vision has been set (step 1) and your culture is empowered to support the change (step 2), you must review necessary changes to the old ways of working and tools currently being used.
Download the infographic to learn areas to assess and the steps needed to adapt your People, Process and Technology.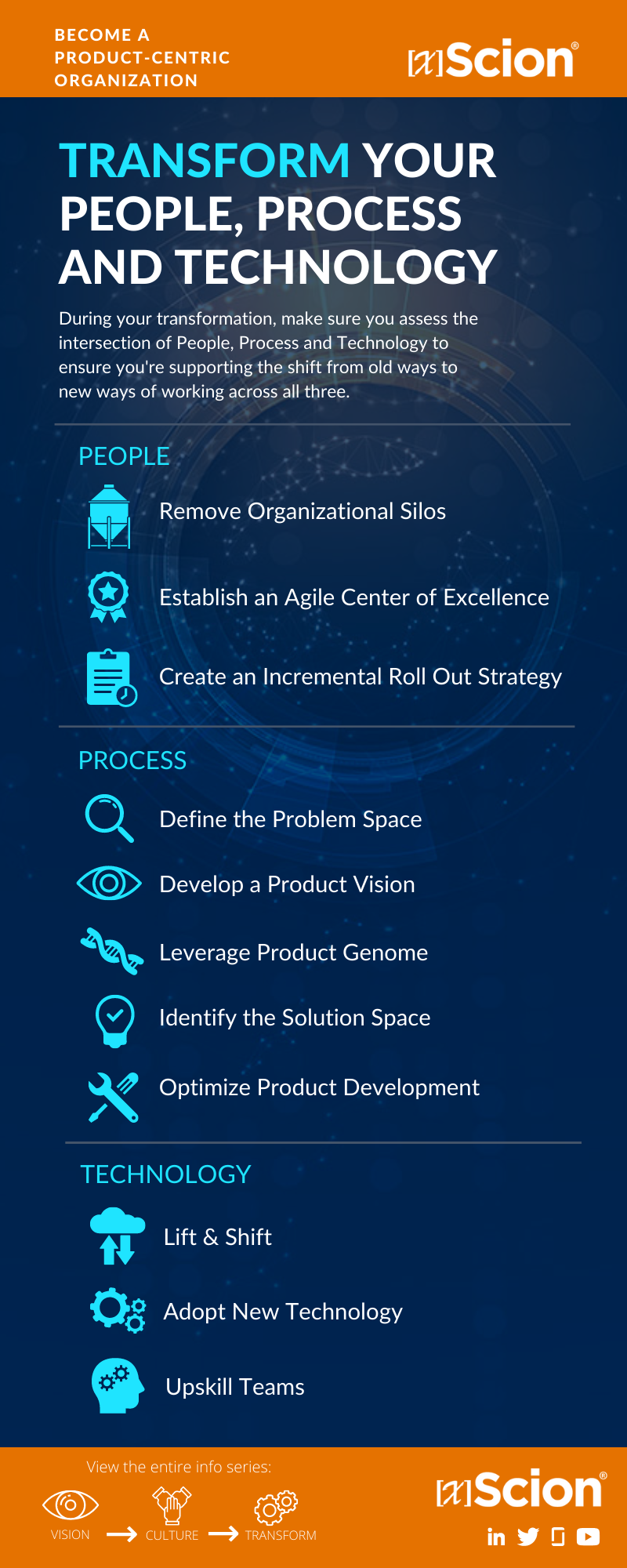 About the Series:
Many organizations are spending significant time and resources making the shift from traditional Product Management to Product journeys driven by a laser focus on their customers. This Product-centric shift brings great return on investment by creating more seamless and collaborative enterprises that leverage Agile and Cloud to deliver faster value to their customers.
Our three-step infographic series provides real-world tips to overcome common challenges faced along the Product journey.
Step 1: Vision - Learn how to establish and communicate a clear vision across all levels

Step 2: Create a Culture of Change - Understand how Change Management frameworks help create a culture of change

Step 3: Transform - Assess the intersection of the people, processes and technology that impacts new ways of working, including Agile and Cloud technologies.